Online Teaching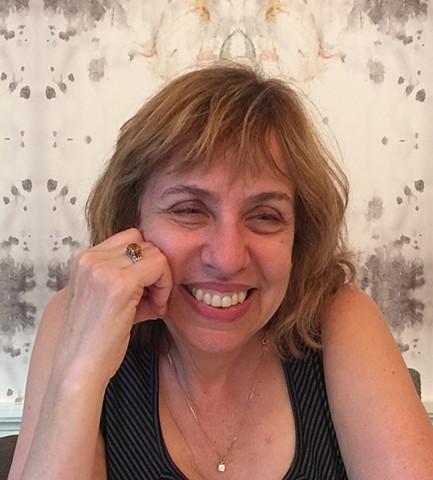 Join me in a variety of workshops and classes online!
I've been teaching art techniques to adults and teens since 1990 and have recently taken my teaching practice online so that many more people can have access to my classes.
You can see my new schedule of classes and sign up here
I love to mentor artists at all stages of their careers. I can help you to define goals, critique your work, help you with presentations, and lots more.
"Adria's mentoring was exactly what I needed to take the next steps in my art and career. She honed in on the strong points in my work and helped me push them further. Her suggestions opened up new avenues to pursue and my work is better for it."
Claire G.
Testimonials for my Infinite Well classes:
"Adria's class was a lesson in exploration! Through a series of exercises, experiments and projects, we tried different methods and materials for making art, discovering both what spoke to us and what didn't. Adria's supportive guidance and great sense of humor made our explorations not only fruitful but fun."
Margot S.
"Having recently taken Adria's Infinite Well course, I can affirm that Adria's gift for coaching others to fulfill their highest creative potential continues as an unyielding, inexorable force. Adria has always had this gift, which is why I chose Adria to be my thesis advisor many years ago. Herself a wonderful artist, Adria is a brilliant teacher who by her example and through a special series of tasks, inspirational prompts, and experiential assignments, guides us to throw off our shackles and find our best creative selves. Adria encourages us to silence our inner judge, to access and trust what is deep and original and spontaneous within our psyches, and thus to bring about a creative insurrection in our lives. In this, she is a miracle worker, and I give Adria and all her courses my highest recommendation ever."
Connie T.


"Adria's Infinite Well course opened up a whole world to me. I came to it with no art background, and from the start her open-ended prompts and generous encouragement allowed me to access the creativity within. I am forever grateful."
Melissa S.
"This class helped me to discover and explore my own path as an artist. I now have a toolbox and the confidence to make art that reflects my unique voice."
Meg T.
"Adria's encouragement of exploration and experimentation without judgment or a defined end allowed me to create with an openness and curiosity. She inspired a sense of serious play. Adria is a generous teacher who engages deeply with her students. She's articulate and sensitive to the nuances of art making in a class with students of many skill levels."
Kimberly S.
For more info and to sign up, this link